Commercial HVAC
Great service starts with options.
---
Commercial HVAC
Experience that Builds Trust.
Spectrum combines the products and service experience of a national service provider with the attention and relationship of a local company.
We're locally based and invested in DFW so you can get the personal attention and service you deserve.
Examples of the commercial properties we serve:
Medical
Commercial Mid-rise Office Spaces
Warehouse and Industrial
Auto Dealerships
Retail
Churches (to name a few)
To top it off, we serve the entire Dallas / Fort Worth metroplex.
Maintenance programs are the heartbeat of it all. We help maintain your existing systems, no matter how old.
We believe in good "ol' fashioned" service, and trustworthy expertise you can count on when you're in a pinch.
Sometimes you need it and it makes sense, but there's never any pressure to buy what you don't need.
Who We Serve
Commercial Clients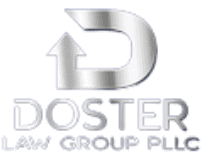 What we work on every day.
Commercial HVAC Systems
Spectrum offers a wide variety of services to meet the needs of property owners, managers and business of all kinds across North Texas. From scheduled maintenance programs to service or system replacements, our technicians are professionally trained and experienced to work on all types and brands of commercial equipment. We realize that down time in HVAC systems negatively affect the experiences of customers, tenants and employees and cause managers to lose valuable time. Our company exists solely to serve this need.
We service, maintain and install air cooled, water cooled, and VRF chillers in industrial, commercial, medical, and multifamily applications.
We service, maintain and install rooftop units in all sizes, serving in many different applications, across all parts of the DFW Metroplex
We service, maintain and install cooling towers across the DFW Metroplex.
We service, maintain and install Variable Air Volume or Fan Powered Boxes throughout the building.
Business owners face many challenges. Capital improvements to keep facilities updated and running smoothly can be a daunting task to undertake, but Spectrum has access to creative financing options for businesses that allow them to acquire new equipment without utilizing existing working capital and still see increased tax benefits. Give us a call to see how we can help you find a financing solution that fits your needs.
---