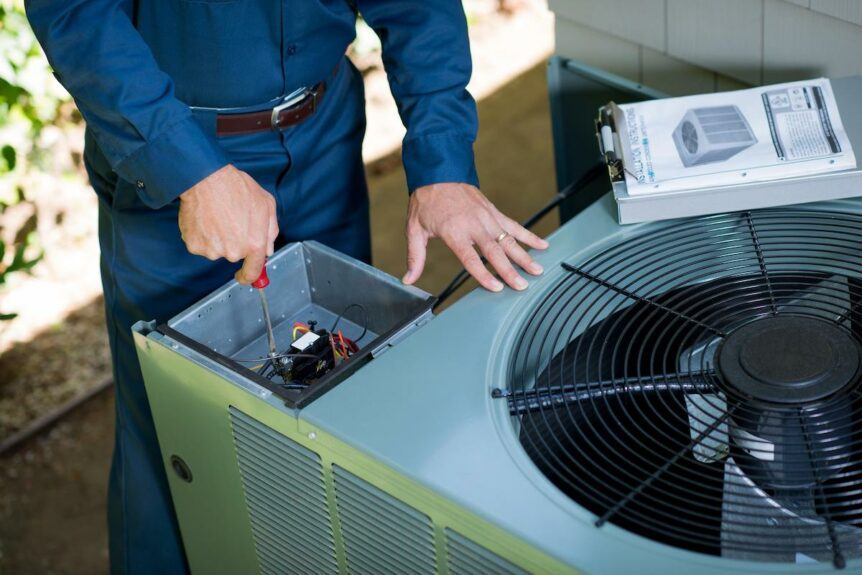 AC Installation Process: What to Expect
You're in good hands with Spectrum Heat and Air, your residential AC installation experts in North Texas. We appreciate your trust in us and are excited to share with you what to expect during our professional AC installation process.
Table of Contents
Why Trust Spectrum Heat and Air for your AC Installation?
Choosing the right AC installation service is crucial to enjoying a comfortable and cool environment in your home. You've got options, and at Spectrum Heat and Air, we've honed our services to be the best in the business, giving you several compelling reasons to trust us with your AC installation.
Certified Technicians
At Spectrum Heat and Air, we pride ourselves on employing a team of highly trained, certified technicians. Our technicians possess the requisite knowledge and skills to handle installations of various central air conditioning systems, ensuring that your air conditioning unit is installed correctly and runs efficiently from day one. We consistently invest in training our team to keep them updated with the latest industry standards and technologies.
Extensive Experience
We have provided professional air conditioning installations in Aubrey, Texas for twelve years, gathering invaluable experience. This experience allows us to handle diverse installation scenarios, cater to various home structures, and effectively troubleshoot any challenges that may arise during installation, whether it has to do with refrigerant lines (copper lines), the drain pipe, electrical wiring, air leaks, an indoor coil, or a power supply – we've just about seen it all.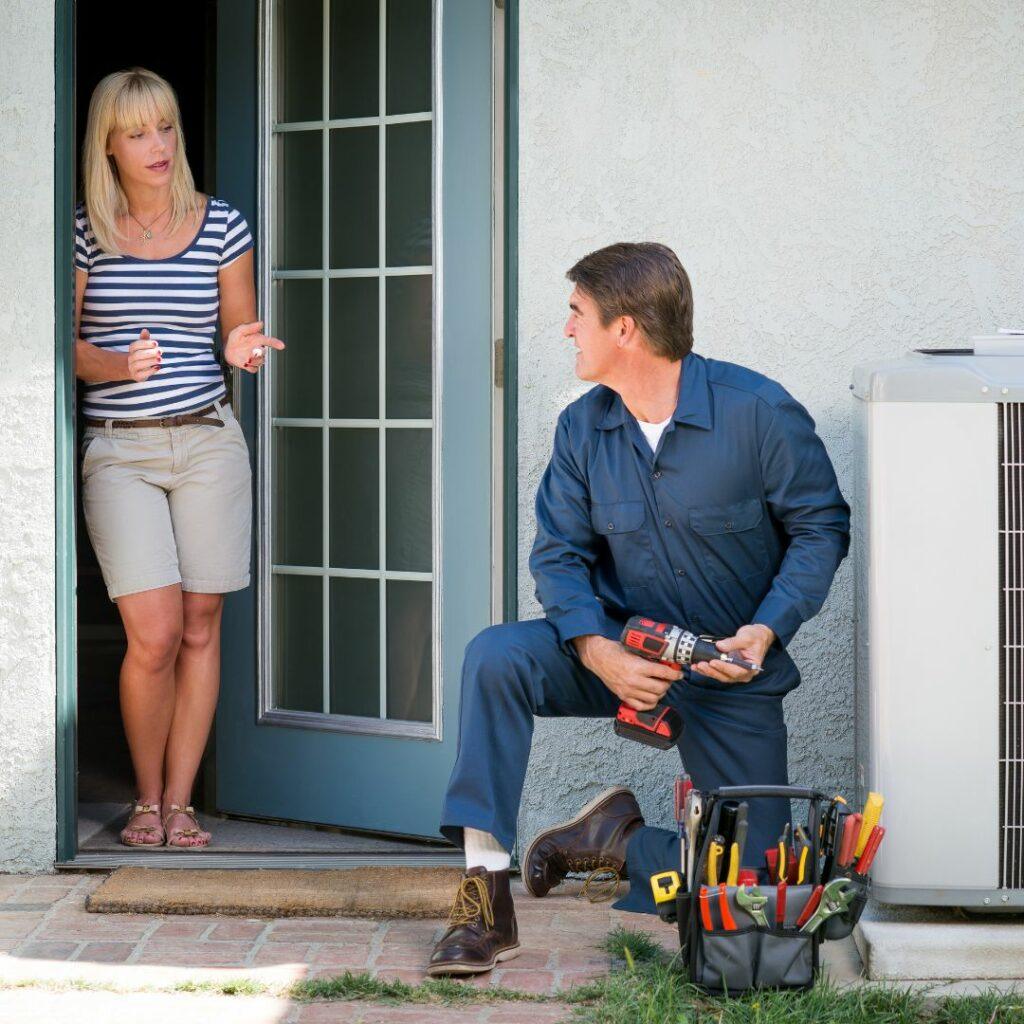 Commitment to Customer Satisfaction
Our commitment to customer satisfaction sets us apart. We believe in fostering strong customer relationships by providing prompt, courteous, and reliable service. Our positive customer reviews and high customer retention rates reflect this commitment.
Quality Workmanship
Quality is at the heart of everything we do. From selecting the best AC system to fit your needs to meticulous installation, we never compromise on the quality of our work. We ensure that every AC unit we install performs optimally, efficiently, and reliably.
Learn more about Choosing the Perfect AC unit.
Comprehensive Service
Our service continues once the AC unit is installed. We provide comprehensive post-installation support, including regular maintenance checks and swift repair services. We're always available to answer your questions and ensure your system runs smoothly for years.
With our matchless expertise, steadfast commitment to ensuring your satisfaction, and an unwavering dedication to supporting you even after the installation is complete, you can place your confidence in us to deliver an AC installation experience that is not only seamless and efficient.
Understanding Your AC Installation Needs
Every home has unique cooling requirements, and we're committed to understanding these in detail to ensure optimal comfort and efficiency. Our comprehensive assessment of your needs covers multiple factors:
Home Evaluation
Firstly, we take into consideration the size of your home. The bigger the house, the more cooling power you'll need to keep it comfortable. But it's not just the square footage that matters; the layout also plays a role. The number of rooms, their arrangement, and whether the house is single or multi-story can all affect the cooling needs.
Window Analysis
Windows can let in a lot of heat, especially if they face the sun for large parts of the day. Therefore, we look at the number, size, and direction of your home's windows to determine how they might affect your cooling needs.
Insulation Assessment
Proper insulation can significantly affect how much cooling your home needs. By checking the quality of the insulation in your home, we can estimate how well it keeps the cold air in and the hot air out.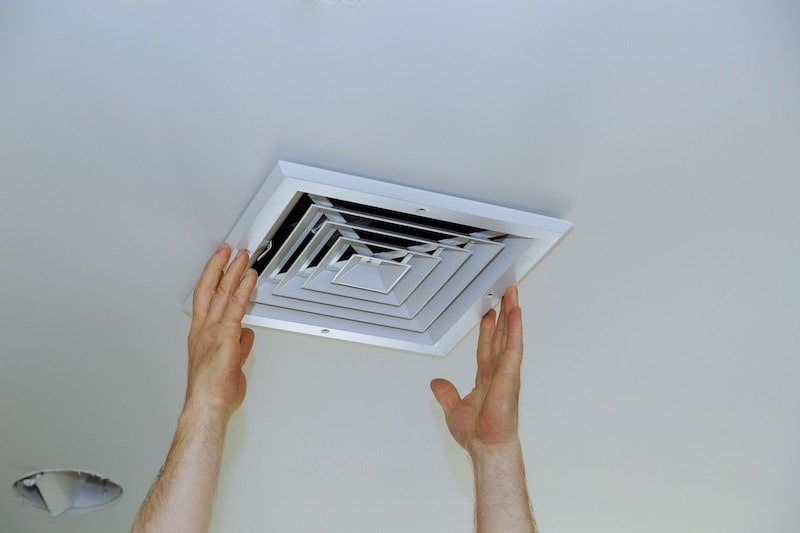 Existing HVAC System
We'll look at your existing HVAC system if you're replacing an old AC unit. We will evaluate the air duct systems for leaks or damages and check the air handler's condition to determine whether any modifications or repairs are needed during installation.
Your Comfort Preferences
Lastly, everyone's ideal temperature varies. We listen to your comfort preferences and factor those into the AC system that best serves your needs.
Our commitment as your residential AC installation experts in Aubrey, Texas is not just about installing an AC unit. It's about understanding your unique needs and preferences to provide a personalized solution that ensures you enjoy the highest comfort level in your home.
Selecting the Right AC System
Choosing the right AC system is critical to ensure optimal comfort and energy efficiency. At Spectrum Heat and Air, we guide you through this process, considering several important factors:
Size of the AC System
The size of the AC system, measured in BTUs (British Thermal Units), must be appropriate for your home's size. A system that's too small will need to be more significant to cool your home efficiently, while a system that's too large will cycle on and off frequently, leading to higher energy consumption and wear. Our team helps calculate the right size for your home to ensure optimal efficiency and longevity.
Energy Efficiency
We guide you to consider systems with high SEER (Seasonal Energy Efficiency Ratio) ratings. A high SEER rating means the AC system uses less energy to cool your home, translating to lower energy bills and a smaller carbon footprint.
System Type
There are various types of AC systems, including central air conditioners, ductless mini-splits, heat pumps, and more. Each has its own set of advantages and is suitable for different situations. Our team will explain the differences and help you select the system type that best fits your home and needs.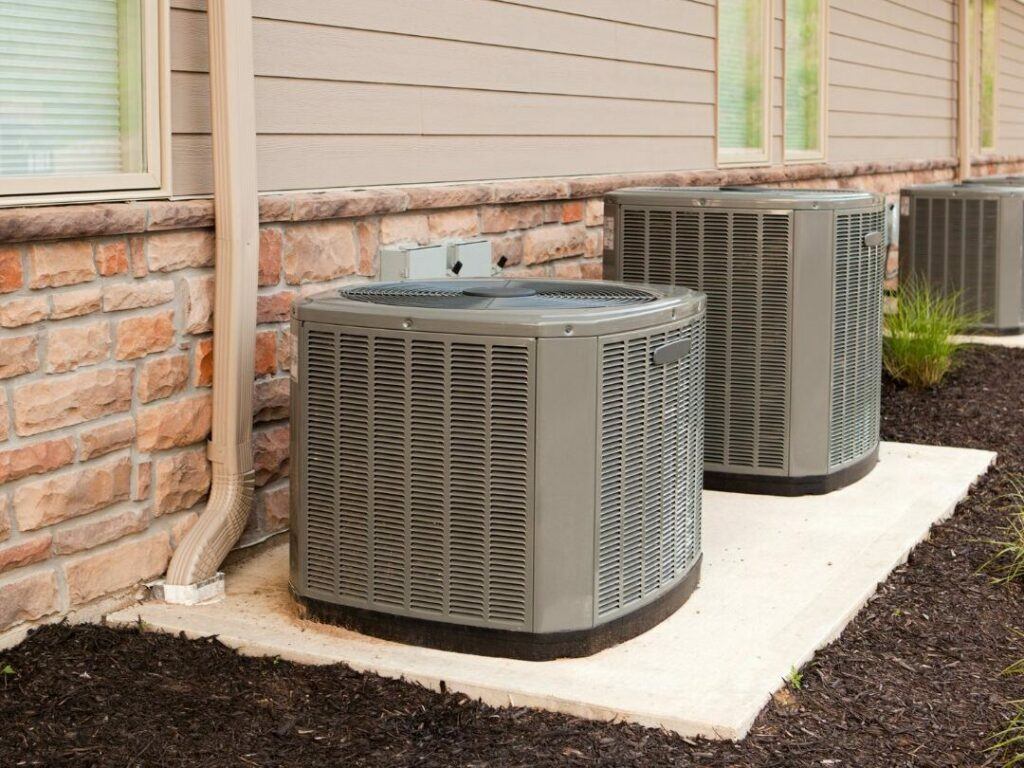 Budget Considerations
Your budget for the upfront costs is a key factor in selecting an AC system. We provide you with various options that fit your budget, explaining the pros and cons of each. We aim to ensure you get the best system that meets your needs and is within your financial capacity.
Warranties and Support
We help you understand the warranty terms for different AC systems. A good warranty can save you significant additional costs if the system requires repairs in the future. We also discuss the manufacturer's support and our post-installation services.
At Spectrum Heat and Air, we believe in providing comprehensive guidance to help you make an informed decision about your AC system. Trust us, your go-to residential AC installation experts in Aubrey, Texas, to help you select the ideal AC system for your unique needs.
Professional Air Conditioning Process
At Spectrum Heat and Air, we follow a meticulous, step-by-step air conditioner installation process to ensure a flawless AC installation.
Removal of the Old Unit
If you're in for an air conditioning replacement, we carefully dismantle and remove it, ensuring minimal disruption to your home. We safely dispose of the old unit following environmental regulations.
Installation of the Indoor and Outdoor Units
Next, we install the new indoor and outdoor units. We determine the optimal placement for efficient cooling and easy maintenance for an indoor unit. The outdoor unit is installed on a flat, stable surface, allowing for proper airflow and easy access for future service.
Connection to Ductwork and Power Sources
We connect the indoor and outdoor units to the existing air ducts, ensuring a tight seal for optimal airflow. Then, we will modify or replace the ductwork to accommodate the new system if necessary. We then connect the system to the power source, adhering to all safety standards to prevent electrical issues.
Thermostat Installation
If your new system requires a new thermostat, we will install it at a convenient location. We'll then guide you on how to use it, setting different temperatures for different times of the day to save energy.
System Testing
After the installation, we test the system thoroughly. This includes checking for correct cooling levels, ensuring all controls and features are working, and verifying no refrigerant leaks or problems with the ductwork.
Clean-up
At Spectrum Heat and Air, we respect your home. We finish our installation by cleaning up our work area, leaving your home just as we found it.
Our team will keep you informed of our progress throughout the process, always being mindful of your comfort and satisfaction. This thorough and transparent process is why we're your preferred choice for professional AC installation in Aubrey, Texas.
Learn more about Why You Need Professional AC installation.
Post-Installation Support
At Spectrum Heat and Air, our commitment to you extends far beyond the installation process. We pride ourselves on providing comprehensive post-installation support to ensure your system continues to operate at its best.
System Check-ups
Regular system check-ups are essential to keep your AC system running efficiently and to prevent minor issues from turning into significant problems. Our team conducts routine maintenance checks, including inspecting and cleaning the condenser and evaporator coil, checking the refrigerant level, inspecting and cleaning the blower assembly, and examining electrical connections, among other tasks.
Prompt Repairs
In the event of a breakdown or if you notice something unusual, our team is ready to respond promptly. As experts in AC systems, we can quickly diagnose and repair any issues, reducing discomfort or inconvenience.
Seasonal Maintenance
We recommend and offer seasonal maintenance services to ensure your AC system is ready for the upcoming cooling or heating season. These services involve a thorough inspection and tune-up of the system to ensure it's in perfect working condition when you need it the most.
User Education
Informed users can significantly contribute to an AC system's longevity and efficiency. Thus, we take the time to educate you on the best practices for using and maintaining your AC system, including changing filters, setting the thermostat correctly, and identifying signs of potential issues.
24/7 Availability
As your residential AC installation experts in Aubrey, Texas, we understand that issues can arise anytime. That's why our customer support is available 24/7, ensuring you can access professional help when needed.
With Spectrum Heat and Air, you get more than an AC installation—you gain a long-term partner committed to ensuring your home remains comfortable year-round. Trust us to provide you with top-tier post-installation support and AC system care.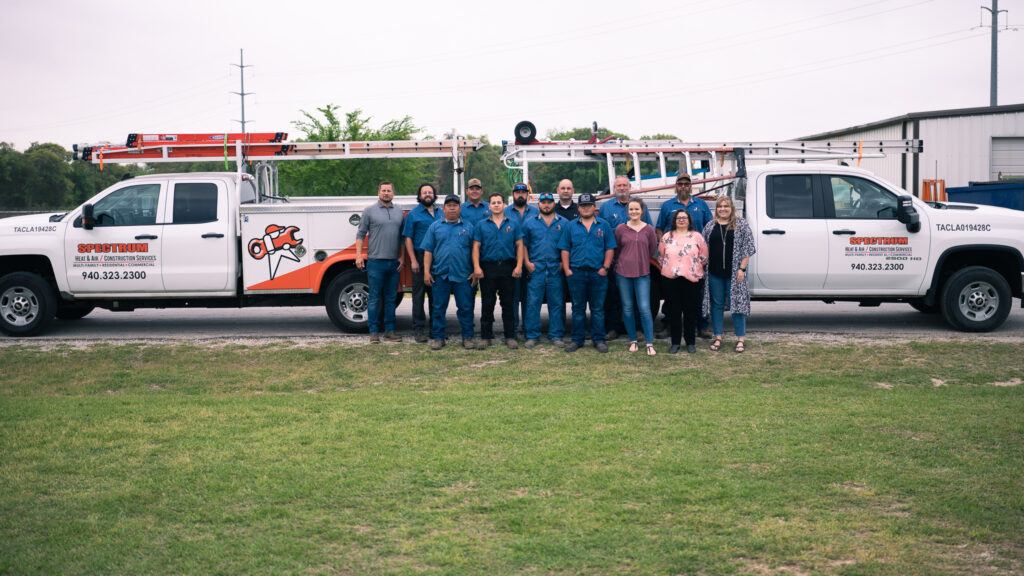 We Are Your Residential AC Installation Experts in Aubrey, Texas
At Spectrum Heat and Air, we understand how critical having a properly functioning AC system in your home is. This is why we strive to make the AC installation process as smooth and straightforward as possible. With us, you get more than just a service. You gain a partnership with the best in the business, and an installation team of licensed professionals who are always ready to meet your heating and cooling needs.
Schedule Your AC Installation Today
Ready to experience top-tier professional AC installation in Aubrey, Texas? Contact us today! Our service team of air conditioning technicians is ready and eager to assist you.
Ultimately, our goal is simple – to provide an excellent, efficient, and worry-free AC installation process. You can trust that your comfort is our priority with Spectrum Heat and Air. Let us show you why we're the preferred choice for AC installation in Aubrey, Texas. Schedule your appointment today!
Schedule Service
Is it time for you to choose an AC replacement? Reach out to us at Spectrum Heat & Air, your trusted HVAC contractor in Aubrey, TX. We're here to ensure your new AC unit runs efficiently all year round.