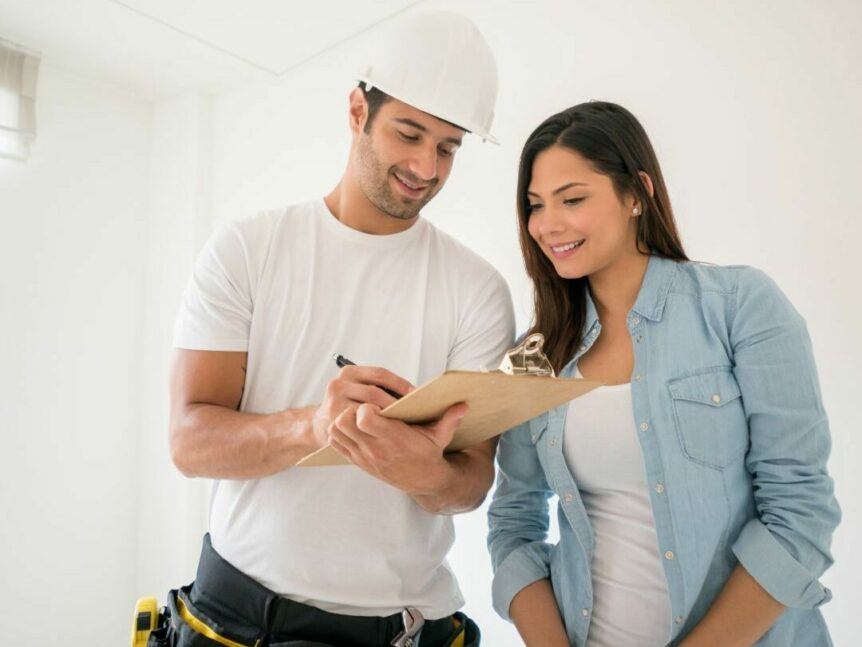 Why You Need Professional AC Installation
In the sizzling Texas heat, having a well-functioning air conditioning system is not just a luxury—it's a necessity! And there's no substitute for professional service to ensure that your AC system is installed correctly and ready to combat the summer heat. At Spectrum Heat and Air, we are your local AC installation experts in North Texas, committed to providing quality professional AC installation services you can depend on.
Table of Contents
The Importance of Professional AC Installation
Installing an air conditioning system in your home is a task that requires intricate technical knowledge and precise execution. A well-installed AC unit provides optimal cooling, energy efficiency, and longevity—qualities you don't want to compromise. This is where the importance of professional AC installation comes into play.
Read about the AC installation process and learn what to expect.
Ensures Proper Sizing and Selection
Choosing the right size and type of air conditioner for your home is more complex than picking the biggest or most powerful one on the market. Factors like the size of your home, the number of windows, insulation levels, and even the local climate all play a role in determining the appropriate AC unit for your needs.
Professional AC installers have the expertise to perform a detailed evaluation of your home and help you select the right air conditioner. This ensures efficient cooling, reduces energy consumption, and extends the lifespan of your AC system.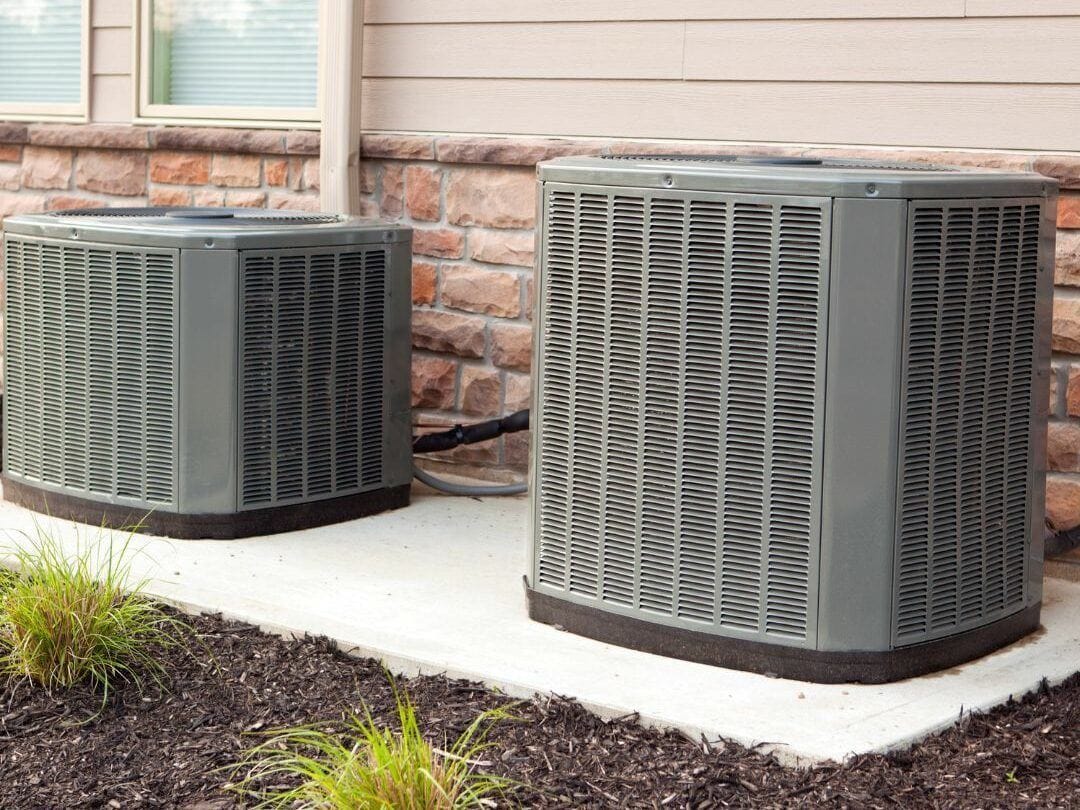 Maintains Manufacturer Warranty
Most air conditioner manufacturers require their products to be installed by certified professionals to maintain their warranty. A DIY installation or installation by an unlicensed person could void this warranty, leaving you on the hook for any subsequent repair or replacement costs. Hiring a professional for the job guarantees correct installation and protects your warranty.
Enhances System Efficiency and Longevity
A professionally installed AC system will function efficiently, keeping your home comfortable while using less energy. This is because experts know the precise calibration to ensure the system's components work harmoniously.
Moreover, improper installation could lead to premature wear and tear or system failure, reducing AC lifespan. Professional installers ensure everything is set up correctly, thus extending the life of your AC system.
Guarantees Safety
Installing an air conditioning system involves dealing with electrical connections and refrigerants, which can be hazardous if not handled correctly. Professional AC technicians are trained to manage these risks effectively and follow safety guidelines to ensure a safe installation.
In conclusion, professional AC installation is a valuable service that guarantees the correct choice of unit, maintains your warranty, improves system efficiency and longevity, and ensures your safety. At Spectrum Heat and Air your trusted local AC installation experts in Denton County, we offer quality professional AC installation services, ensuring you get the most out of your investment.
Learn how to choose the right AC unit for your home.
Quality AC Installation: What Sets Us Apart
When installing an air conditioning system, Spectrum Heat and Air doesn't just focus on getting the job done—we aim to do it right. Here are some aspects that make our quality AC installation services stand out.
Comprehensive Home Assessment
Our process starts with a thorough evaluation of your home. We consider your home's size, insulation, number of windows, and specific cooling needs. By understanding your home's unique requirements, we ensure that we install an AC system that not only perfectly fits but also offers maximum efficiency.
Expert System Selection
Our experienced technicians guide you through selecting the ideal AC system for your home. They factor in your home's cooling requirements and your budget to recommend an AC unit that matches perfectly. This customized approach ensures a system that delivers optimal performance without unnecessary expenditure.
Precision Installation
At Spectrum Heat and Air, we emphasize precision in our installations. Our technicians have the expertise and training to ensure that every component of your AC system is installed correctly. This precision ensures the system operates at peak efficiency, providing optimal cooling while minimizing energy consumption.
Emphasis on Energy Efficiency
An energy-efficient AC system is beneficial not just for the environment but also for your wallet. We understand this and focus on installing AC systems with the best energy efficiency ratings for your budget. This means you can enjoy a cool, comfortable home without worrying about skyrocketing energy bills.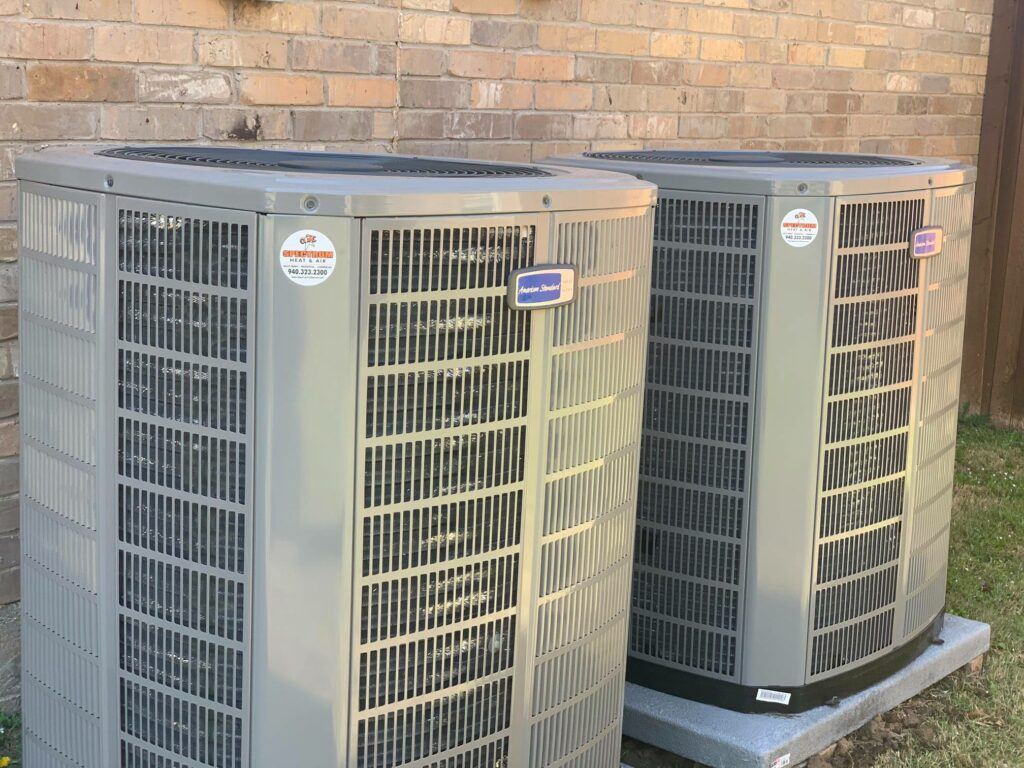 Stellar Post-Installation Support
Our commitment to you continues after the installation. We provide robust post-installation support, including regular maintenance checks and prompt repairs. Our experts are always on hand to answer any queries and ensure your AC system continues to perform at its best for years to come.
In summary, Spectrum Heat and Air stands out for our comprehensive home assessments, expert system selection, precision installations, emphasis on energy efficiency, and stellar post-installation support. When you choose us for your AC installation, you choose a partner dedicated to delivering quality and satisfaction. That makes us your ideal local AC installation experts in Denton County.
Spectrum Heat and Air: Your Trusted Partner
Spectrum Heat and Air has built its reputation on providing unmatched air conditioning services in North Texas. We're more than just a service provider—we are your reliable partner in ensuring your home stays cool and comfortable all year round.
Proven Expertise
With years of experience in the field, we've handled all AC systems and tackled various installation scenarios. Our skilled technicians train and certify our team, ensuring they are equipped with the latest knowledge to install your AC system perfectly. Our consistent track record of delivering high-quality service underscores our commitment to excellence.
Comprehensive Services
We offer comprehensive services to meet all your air conditioning needs by helping you choose the right AC system for your home to install professionally and providing ongoing support and maintenance. We're here for you at every step of your AC journey, ensuring you receive seamless, hassle-free service.
Customer-Centric Approach
At Spectrum Heat and Air, we put our customers at the heart of everything. We tailor our approach to your unique needs, ensuring you receive personalized, attentive service. We listen to your concerns, answer your questions, and work to provide solutions that best fit your requirements. Our goal is to exceed your expectations and ensure your utmost satisfaction.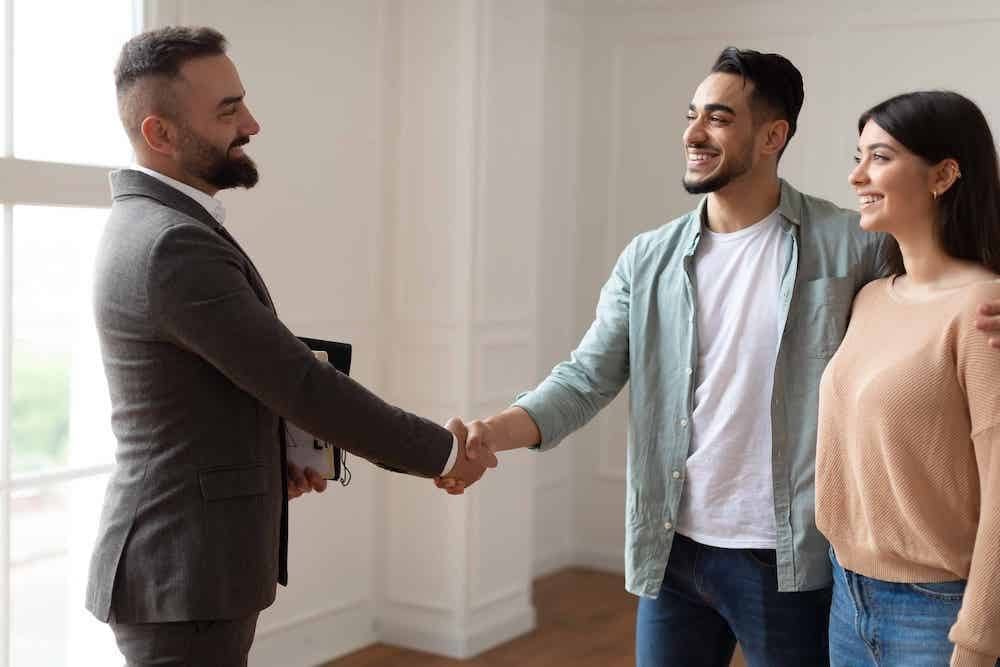 Integrity and Transparency
We believe in conducting our business with the utmost integrity. We're transparent, providing straightforward, upfront pricing without hidden charges. We communicate openly about every aspect of the AC installation process, giving you peace of mind and confidence in our services.
Prompt and Efficient Service
We understand that your time is valuable. That's why we prioritize delivering our services promptly and efficiently without compromising on the quality of our work. Whether it's a scheduled installation or an emergency repair, you can count on us to be there when you need us.
In a nutshell, Spectrum Heat and Air is your trusted partner for professional AC installation in Denton County, thanks to our proven expertise, comprehensive services, customer-centric approach, integrity, transparency, and commitment to prompt and efficient service. When you entrust your AC installation to us, you choose a partner committed to your comfort and satisfaction.
Schedule Service
Is it time for you to choose an AC replacement? Reach out to us at Spectrum Heat & Air, your trusted HVAC contractor in Aubrey, TX. We're here to ensure your new AC unit runs efficiently all year round.