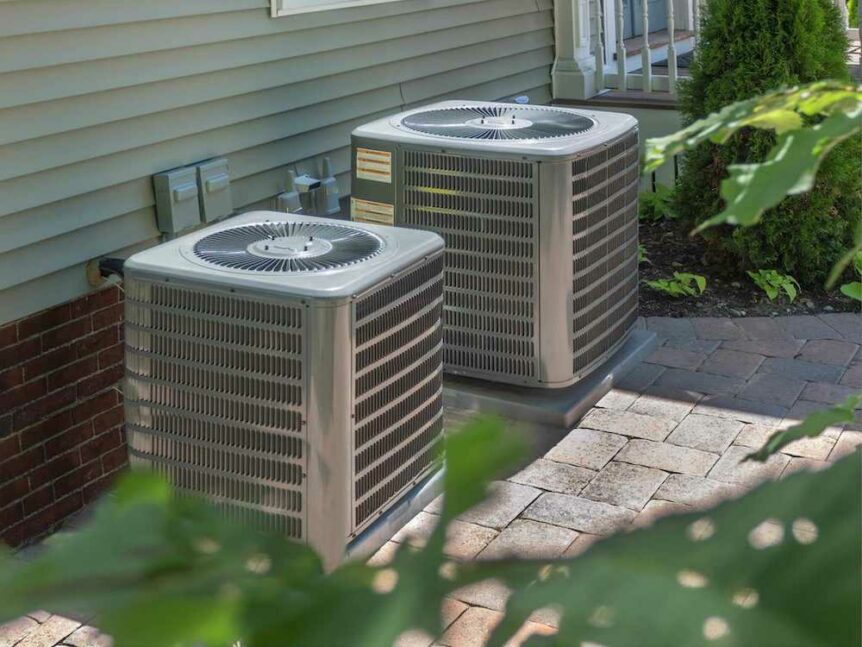 Why Spectrum Heat & Air is Your Best Choice for AC Replacement
When the Texas heat starts to bear down, the one thing that stands between you and discomfort is your air conditioner. When the time comes for a high-quality AC replacement in North Texas, there's no need to sweat it out – Spectrum Heat & Air is here to provide a superior solution. We combine the highest quality service with experienced AC replacement contractors in North Texas to guarantee customer satisfaction. Spectrum Heat & Air is the best choice for your AC replacement needs.
Table of Contents
Unmatched Experience and Expertise
Our experienced AC replacement contractors in North Texas are more than just trained professionals – they are masters of their craft. With years of experience under their belts, they have been through every conceivable scenario in air conditioning. This depth of experience allows them to diagnose and resolve issues faster, saving you time and money.
In addition, our team members are constantly refining their skills through ongoing training programs. In the fast-paced world of HVAC technology, continuous learning is a necessity, not a luxury. As such, our team members are up-to-date with the latest advancements in AC systems, from smart thermostats and energy-efficient models to advanced air filtration systems. With expertise in various brands and models, they select and install your AC replacement to meet your specific needs.

Moreover, Spectrum Heat & Air ensures that every technician is licensed and certified, meeting industry standards of competence and professionalism. They have the technical know-how and exhibit strong work ethics, professionalism, and respect for your home and your time.
We don't just bring you technical proficiency – we bring you expertise that has been honed by years of service, up-to-date knowledge, and the highest standards of professionalism. This unmatched experience and expertise make us the best choice for high-quality AC replacement in North Texas.
RELATED: 5 Signs You Need an AC Replacement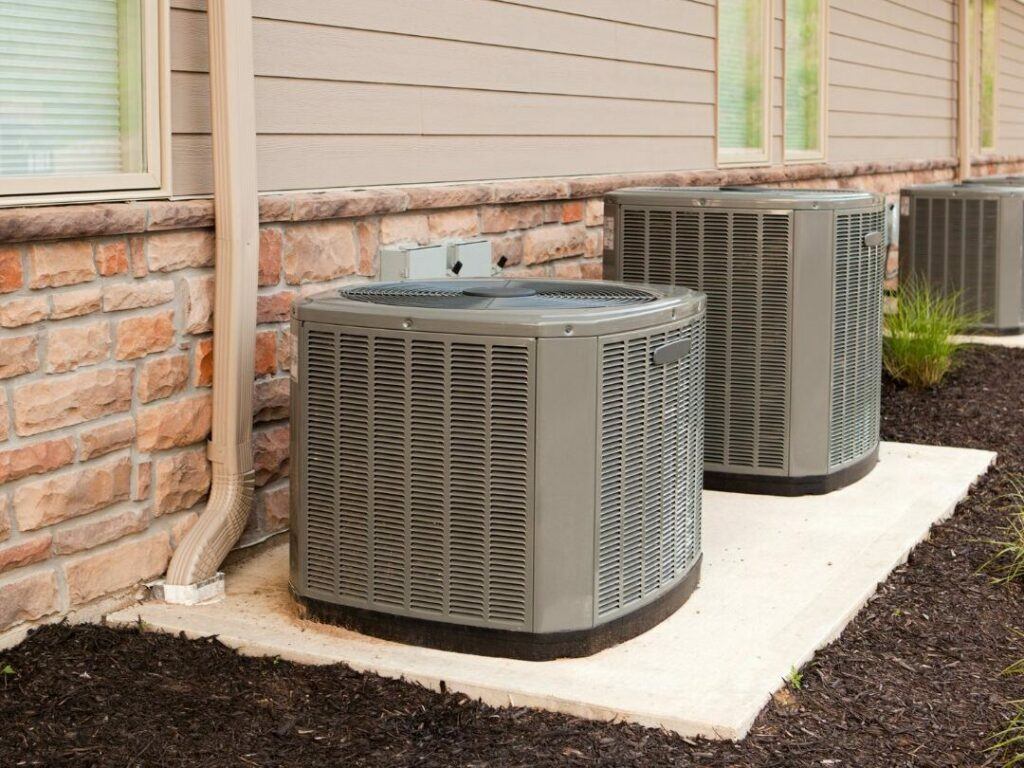 Superior Quality AC Systems
At Spectrum Heat & Air, we have stringent criteria for the AC systems we choose to install. We believe our customers deserve the best. To deliver on this promise, we ensure that the AC systems we provide are nothing less than superior.
Our AC units are sourced from the industry's most reputable manufacturers, known for their consistent quality and innovative designs. These brands have stood the test of time, excelling in performance and reliability. They feature the latest cooling technology, offering enhanced comfort, improved energy efficiency, and robust durability.
Furthermore, our high-quality AC systems are designed to cope with the harsh North Texas climate. They are engineered to perform optimally even under extreme heat conditions, providing a consistent, comfortable indoor environment all year round. Our systems prioritize durability, incorporating robust components that resist wear and tear, extending the lifespan of your AC system.
Another essential aspect of our AC systems is energy efficiency. We understand that AC replacement is an investment. We want to ensure our customers reap the benefits long after the installation. Our energy-efficient units can significantly reduce your energy bills, helping you save money in the long run.
In addition, our high-quality AC systems also have advanced air filtration capabilities, improving indoor air quality by removing allergens, pollutants, and bacteria from the air you breathe.
Choosing Spectrum Heat & Air means choosing superior quality. We make it our business to ensure that your new AC system will significantly upgrade in terms of comfort, efficiency, and long-term savings.
Customer-Centric Service
At Spectrum Heat & Air, we place the utmost importance on our customers. We understand that every home and every customer is unique, and we tailor our services to fit these unique needs. Our approach to customer service isn't just about meeting expectations – it's about exceeding them.
When you contact us, our friendly and professional staff will work closely with you to understand your specific needs and preferences. We provide guidance for the best AC system solutions, considering energy efficiency, cost, and aesthetics to meet your needs. We always ensure our recommendations align with your lifestyle, home design, and budget.
During the installation process, our experienced AC replacement contractors in North Texas pay attention to every detail, ensuring a smooth and hassle-free experience. We respect your home, leaving it as clean and orderly as we found it. We also thoroughly explain the features and operation of your new AC system so you can maximize its benefits.
But our customer-centric service continues after the installation. We firmly believe that after-sales service is crucial to a rewarding customer experience. We provide prompt and efficient service for post-installation needs. Whether it's system maintenance, troubleshooting, or general queries, we are here to assist you.
Our mission is to create happy, comfortable homes – and that mission starts and ends with you, our customer. This unwavering commitment to customer service makes us the top choice for high-quality AC replacement in North Texas.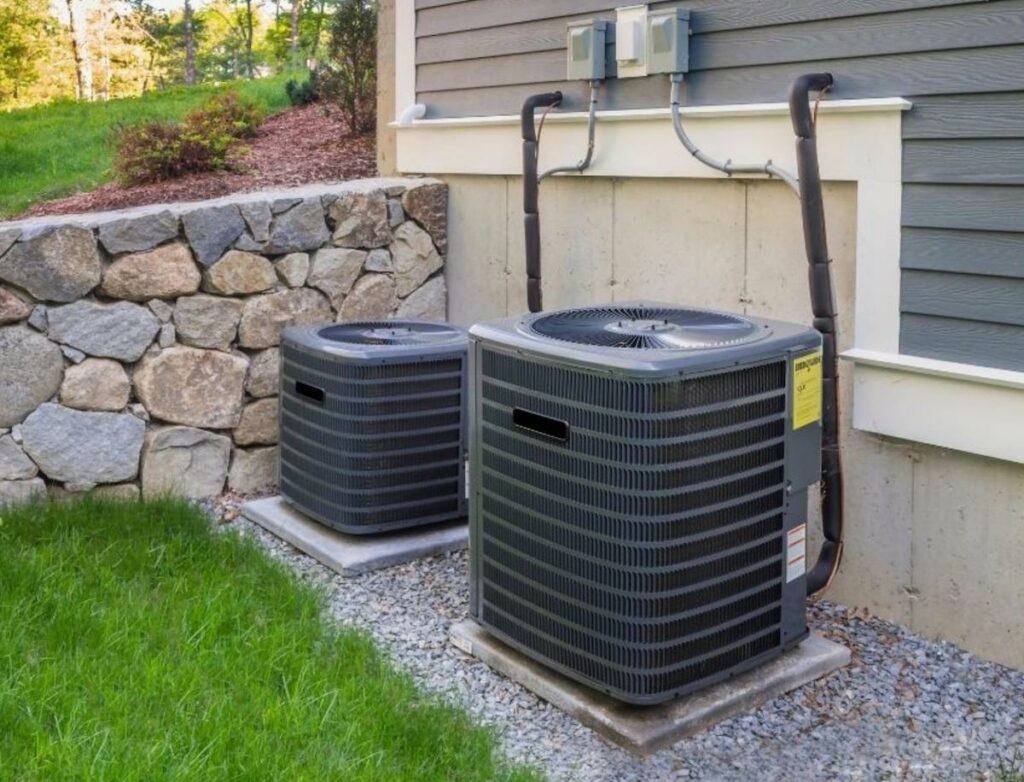 Competitive Pricing
AC replacement is a significant investment, and at Spectrum Heat & Air, we understand the importance of getting excellent value for your money. That's why we offer competitive pricing that combines affordability with exceptional quality.
Our pricing model is straightforward and transparent. We provide comprehensive quotes outlining all costs associated with your AC replacement, ensuring no hidden fees or surprises exist. Our pricing is fair and honest, giving you the peace of mind that you're getting the best deal without compromising quality or service.
We also understand that budgets vary, and we are dedicated to helping you find a solution that fits within your financial means. Whether you're looking for the latest high-end AC system or a more cost-effective yet reliable option, we're here to guide you to the best choice for your budget.
But affordable pricing doesn't mean cutting corners. Despite our competitive rates, we always strive for the quality of our AC systems and the expertise of our technicians. Our commitment is to provide high-quality AC replacement in North Texas at a price that respects your budget.
Finally, remember that investing in a high-quality, energy-efficient AC system can lead to significant savings in the long run. Lower energy bills, fewer repair needs, and a longer lifespan mean that your new AC system will continue to provide value for years.
At Spectrum Heat & Air, we provide more than just AC replacement – we deliver value. Our competitive pricing, superior service, and quality products make us the best choice for your AC replacement needs.
RELATED: Unraveling the Cost of AC Replacement
Unbeatable Aftercare
At Spectrum Heat & Air, our commitment to you extends beyond the initial installation phase. High-quality AC systems require regular maintenance to ensure optimal performance over their lifespan. To that end, we provide unmatched aftercare services from our team of seasoned AC replacement contractors in North Texas. These professionals are well-versed in system health and longevity requirements, performing meticulous inspections, routine maintenance, and expert repairs as needed.
Our maintenance services also include comprehensive customer support. Whether you have questions about energy-efficient settings, air filter maintenance, or system performance, our team can provide the necessary knowledge and guidance. We are devoted to empowering our customers, ensuring you thoroughly understand your AC system and its operation.
Understanding that emergencies can occur unexpectedly, we also offer prompt emergency services. This means you can have peace of mind knowing that help is just a phone call away if you face any unexpected issues. At Spectrum Heat & Air, we believe in going the extra mile. Our unbeatable aftercare is more than just a service—it's a promise that your comfort and satisfaction are our constant priorities, well beyond the point of high-quality AC replacement in North Texas.
Sustainability Commitment
At Spectrum Heat & Air, we understand that our responsibilities extend beyond providing high-quality AC replacement in North Texas. We also commit to the environment, and we take this commitment seriously. We strive to provide energy-efficient AC systems that create comfortable living environments for our customers and help reduce carbon emissions. By opting for our eco-friendly AC units, you can enjoy a cool, comfortable home and contribute to environmental sustainability.
It's not just about selling you an energy-efficient AC unit – it's also about helping you understand how to maximize its efficiency. Our team of experienced AC replacement contractors in North Texas is well-equipped to guide you on utilizing your new AC system for maximum energy savings. They will explain the various energy-saving features of your unit, provide tips on optimal temperature settings, and even show you how to clean and maintain your unit to preserve its efficiency.
Furthermore, we consistently stay up-to-date with the latest in green HVAC technology. We aim to be leaders in sustainable air conditioning solutions, always exploring new ways to reduce energy use without compromising comfort. At Spectrum Heat & Air, we see every AC replacement as an opportunity to create a more sustainable future, demonstrating that comfort and environmental responsibility can go hand in hand.
Speedy Service
In the midst of a North Texas summer, a broken AC system demands swift action. At Spectrum Heat & Air, we understand the urgency of your AC replacement needs. Our commitment is not just to provide high-quality AC replacement but to do so promptly and efficiently. Our team of experienced AC replacement contractors in North Texas is well-trained to perform installations quickly without compromising the quality of the work.
We ensure a smooth and speedy process from your initial inquiry to completing your AC replacement. We respond swiftly to your calls and work diligently to schedule your replacement as soon as possible. On the installation day, our technicians arrive on time, equipped with all the necessary tools and equipment to get the job done right the first time. Our streamlined operations and focus on efficiency mean you won't have to endure the Texas heat any longer than necessary.
Yet, fast service means more than rushed service. Even while working swiftly, we always make time to answer your questions, explain our process, and guide you through the operation of your new AC system. We are committed to providing a speedy service that never compromises quality, detail, or customer care. With us, you can have your comfort restored in no time without sacrificing peace of mind.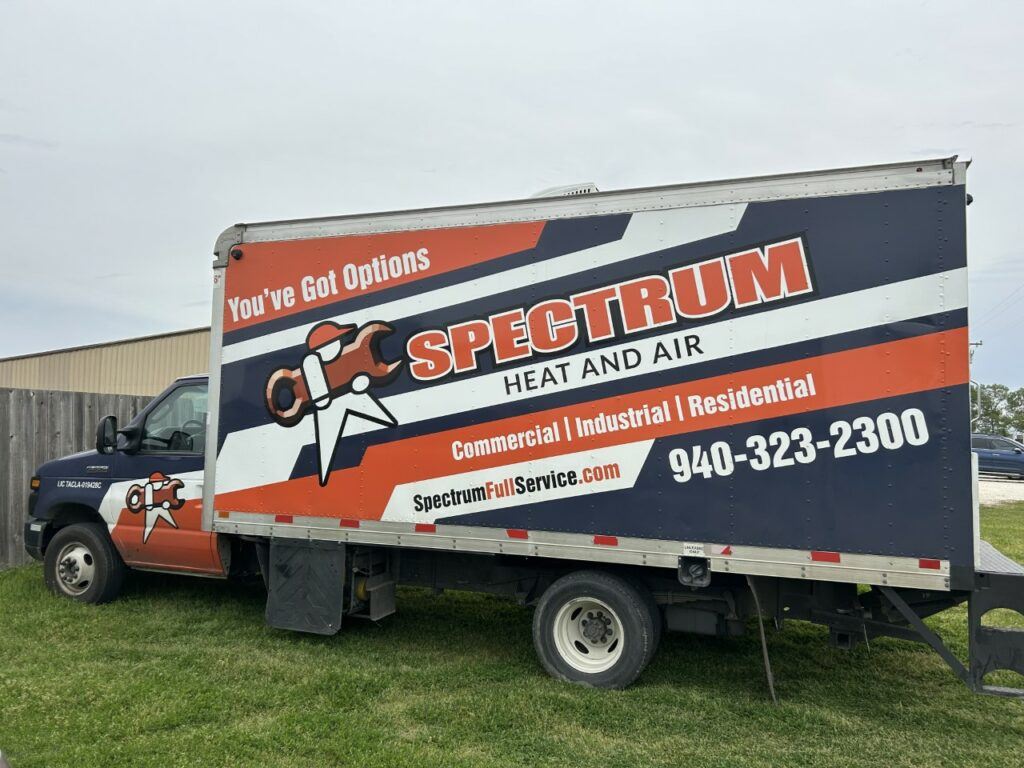 Conclusion
In conclusion, Spectrum Heat & Air is the prime choice for high-quality AC replacement in North Texas. With our unmatched experience and expertise, superior AC systems, customer-centric service, competitive pricing, unbeatable aftercare, sustainability commitment, and speedy service, we assure you of top-notch service designed to exceed your expectations. Choosing us means choosing quality, value, speed, and commitment to your comfort and satisfaction. So when the Texas heat becomes too much to bear, remember that Spectrum Heat & Air is only a call away, ready to restore comfort to your home with our exceptional AC replacement services.
Schedule Service
Is it time for you to choose an AC replacement? Reach out to us at Spectrum Heat & Air, your trusted HVAC contractor in Aubrey, TX. We're here to ensure your new AC unit runs efficiently all year round.